Steam Turbines
Micro Steam Turbine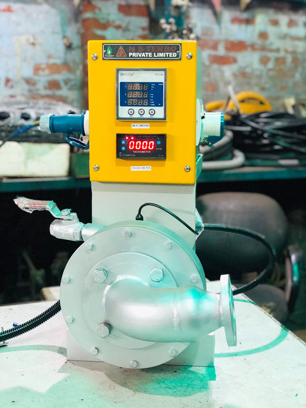 We at N. S. Terbo Group feel proud that we excelled in manufacturing and providing Micro Steam Turbine to our clients. It is based on cutting edge technology and gives high performance for long time period. Experts have used best and most appropriate material for production of this product. It is tested on well-defined industry parameters and delivers exceptional performance without any trouble for long time period. Stringently tested on diverse parameters of quality, product is highly efficient and reliable. It is easy to install and requires least amount of maintenance thereby making it an excellent product.
Features:
•
High performance.
•
Negligible maintenance.
•
Trouble-free functionality / Rugged Construction.
Single Stage Steam Turbine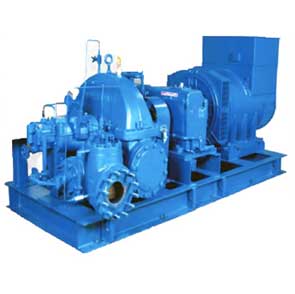 "N. S. TERBO provides reliable and efficient single and multi-stage steam turbines for mechanical drive applications with flexible design options to meet your power and steam conditions. For many years, our engineering staff has worked closely with the power industry to meet the strict standards.
We have one of the most comprehensive steam turbine selections in the industry and provide solutions for oil and gas, paper mills, steel, sugar, district heating energy, marine and palm oil. Applications include combined cycle, cogeneration, combined heat and power (CHP), biomass, and waste-to-energy."
Rating:
50kW to 5.0 MW.
Multistage Back Pressure Steam Turbine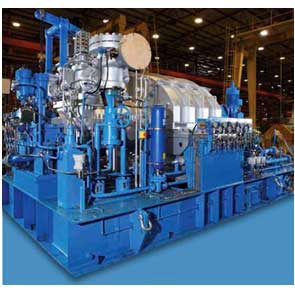 "The Multi-Stage Turbine from N. S. Terbo features a solid, EMC machined bladed wheel for longer continuous operation reliability. Built to withstand the wear and tear of everyday operation.
This multistage device, that is a highly affordable solution for both institutional and industrial functions. This device comes with the usual features and can be used in applications such as compressor drives and chiller drives. It can also be utilized for continuous operations that require wide ranging speeds. This device can handle power requirements of
RATING up
to
1.0 MW to 8.0 MW.
Straight Condensing Steam Turbine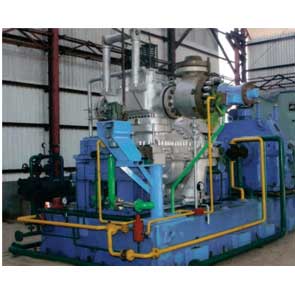 In order to cater the diversified needs of our clients, we are providing wide range of Straight Condensing Steam Turbine. Our professionals manufacture this turbine by using well-tested material and leading techniques in accordance with the set standard. Offered turbine is used for power plants, cogeneration in industry & small process industry. Customers can easily approach us for specific needs of machines designed as per customer needs.
Features:
•
Efficient condensing operations.
•
Precisely designed.
•
Reliable performance.
Specifications:
•
Rated Power: 1000 KW - 60000 KW.
•
Inlet Steam Temperature: 260 - 535.
•
Frequency of Motor: 50Hz, 60Hz, or On Request.
•
Output Voltage (V): 10500.
Extraction Condensing Steam Turbine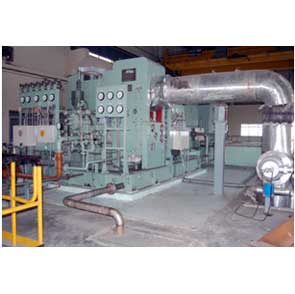 In order to attain the maximum satisfaction of our esteemed clients, we are engaged in manufacturing, exporting and supplying the best-in-class Extraction Condensing Steam Turbine. Our provided turbines are widely used in various process and power generating setup. The offered turbines are manufactured from the premium quality components as well sophisticated technology. In addition to this, these turbines are available in different models and technical specifications for our valued client.
Features:
•
Sturdy construction.
•
High durability.
•
Less power consumption.
RATING UPTO 15000 kW.
Power Turbine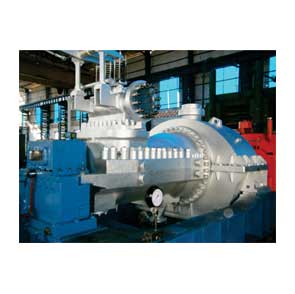 We offer our clients Power turbine which is manufactured using the best grade components and superior technology in synchronization with the set industry standards. Owing to its long functional life and optimum performance, Furthermore, to ensure the best quality, the provided power turbine are strictly tested our quality controllers at various stages of quality parameters.
Features:
•
Sturdy construction.
•
Long functional life.
•
Optimum performance.
•
Value for Money.
Specifications:
•
Voltage: 11kv / 6.6kv / 3.3kv.
•
Speed: 1500/1800RPM.
•
Frequency: 50/60 HZ.
Used Steam Turbine
N.S.Terbo also deals in various used turbines, after undertaking the full maintenance and overhauling.