Power Plants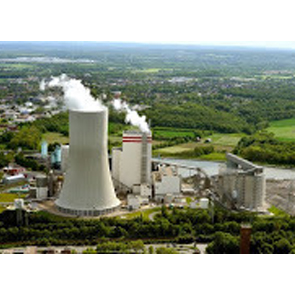 Along with Turbine Solution, N.S.Terbo also offer standard as well a custom design options and provide for efficient working support for Thermal Power Plant.
Features:
•
Allows for optimum heat energy conversion to electric power.
•
Process involves water being heated that changes into steam and support spinning of steam turbine.
Specifications:
•
Perfect choice for driving an electrical generator.
•
Thermal power generation plant is most conventional source of electric power.
•
Boiler support for raising steam for plant.
•
Option of bituminous coal, brown coal and peat as fuel of boiler.
•
Provide for enhanced thermal efficiency.
•
Overall efficiency of plant varies depending upon plant capacity.